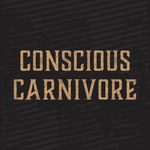 As a farm that focuses on raising healthy for you, good quality, only ever grass fed,  and locally raised water buffalo for meat, we want you to join us in focusing on being conscious carnivores.
At Reverent Acres we have so much respect and gratitude for what our animals provide for us. We seek out relationships with Butchers and Chef's that like us, work hard to make use of the whole animal and value everything that they give us.
We want to challenge our local community to focus on choosing better quality, freely, ethically and locally raised animals.
Yes, choosing to purchase meat like this can cost more, but perhaps our culture could consider eating meat in smaller portions or choosing to eat some of the more unique cuts of meat like the organs, to save money and make use of the whole animal but not have to sacrifice quality or health benefits for them and their families.
You might think that because we have such healthy meat available that we would eat a lot of it, but you would be surprised at how often us farmers say "that we really don't eat a lot of meat." It seems like a natural progression in the raising of animals to show our appreciation for what they provide by eating a little less meat, and pairing it with locally grown veggies for a nutrient packed meal.
Our journey as farmers that care for our animals and our land has pushed us out of our cooking comfort zone to do just this and we want to invite you to join us on this journey!