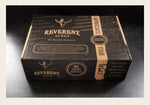 When our family made the decision to move our water buffalo farm to the Shuswap last summer we began the adventurous task of figuring out logistics for shipping our meat right to your door! 

It's actually super easy and if you purchase direct from our farm or any local farm you can save the mark up of many other food delivery companies.


1. Simply hop over to the Shop link on our website
2. Add some amazing grass fed and grass finished meat to your shopping cart
3. Checkout and chose delivery (we deliver every 2 weeks to your doorstep if you live in the Greater Vancouver Area, the Fraser Valley, the Okanagan, and the Shuswap)
*There is a delivery charge. Local Okanagan delivery is $8 and delivery to Vancouver and surrounding area is $20. This charge covers transportation, and extra packaging required to ship frozen.