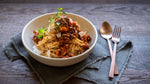 Cozy comfort food – that's ragù for you. Little effort and oodles of yum. It's a sauce that lends itself to many applications.
---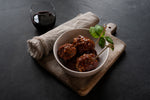 Buffalo can easily be substituted for other meats like beef and bison for a more delicious flavour AND more nutrition! These meatballs are delicious served alongside some roasted winter vegetables.
---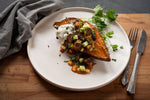 Quick and easy - especially if you use your crockpot! Get your superfood on with the low cholesterol benefits of buffalo meat combined with the anti-inflammatory and other health benefits of yams.
Recent Recipes
Recipe Categories